10+ Hottest Ideas for Your Sex Bucket List
If you're anything like me, you have been waiting for your sex bucket list to come true.
Maybe you want to watch porn with your partner or have sex in a different location or maybe it's that weird thing where you put your fingers in her ear and make your partner giggle uncontrollably.
Are you looking for a way to spice up your sex life? Do you want to try something new, but are not sure where to start? Well, we've got just the thing for you: a bucket list of things that are guaranteed to make your sex life more exciting!
Let's take a look…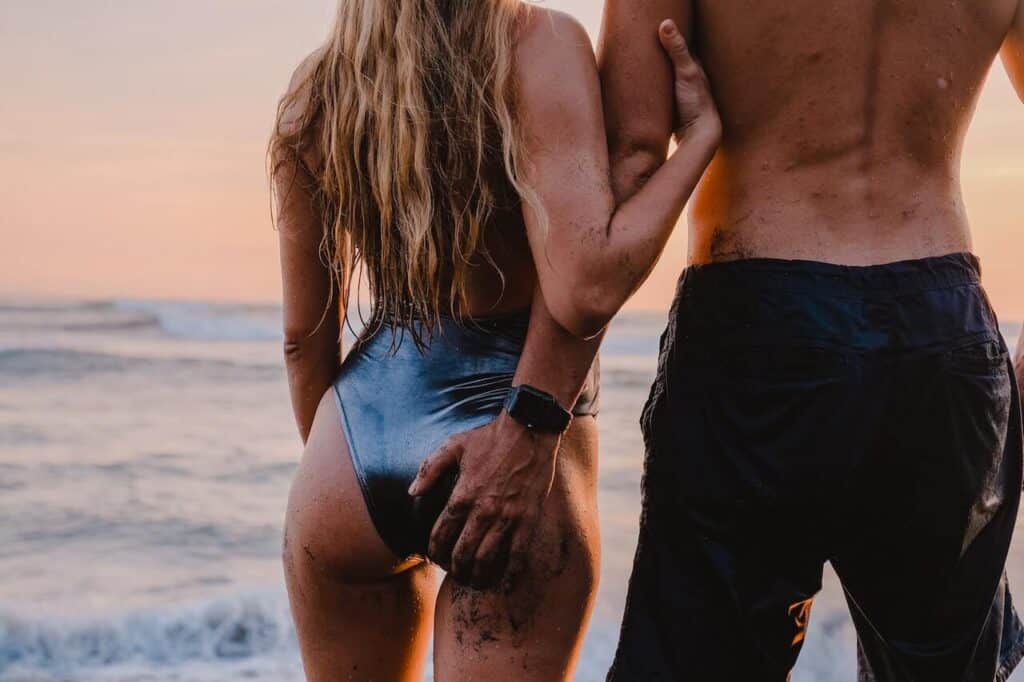 Sex bucket list ideas
Whether you're looking to take things up a notch or just shake things up a bit, this list is sure to give you some ideas.
1. Kissing in the rain
A kiss in the rain is a romantic cliché, but it's also one of the most sensual experiences you can have. The combination of wet lips and cold air is an intoxicating mix, and kissing in the rain can put you in a state of mind that's less about reality and more about connection.
If it's raining where you are, go out for a walk and find an empty bench or park bench to sit on together. And start making out like there's no tomorrow.
2. Sex in a dark room
Sex in a completely dark room is a bucket list item that can be done by anyone. It's a great time to experiment with your partner and it's a fun way to get creative with your sex life.
Sex without any lights on can be a bit challenging at first but once you get used to it, it can be very enjoyable. You'll be amazed at how much more sensitive you become when there's no light around; your senses will heighten and your other senses will come into play.
3. An erotic massage
Erotic massage is a great way to get started with sex bucket list ideas. It can be as simple as giving your partner a back rub, or it can be something that involves more oil and lotion.
An erotic massage can be an incredible experience for both partners. Massages are known for helping people relax and unwind, which is why they're often used as part of couples therapy. But there's also room for intimacy here
4. Role-playing
Role-playing is a great way to add a new dimension to your sex life. It's also a great way to explore the fantasies you have about your partner. And it doesn't have to be difficult. You can simply find costumes online and make your own role-play scenarios.
Most men have fantasies about seeing their female partner dressed as a nurse or a schoolgirl. If you're a man and looking for more, learn some interesting sex tips here.
5. Sex on a boat
Sex on a boat is a classic fantasy and it's easier than you think. It's not the easiest place to have sex, but it's definitely the most fun.
You could try having sex while standing up or sitting down, with one partner standing and holding on to something (the mast or railings).
6. Film yourself having sex
Sex is one of the best things about being human, so why not document it?
If you're feeling brave enough, try filming yourself having sex with your partner for the first time. It can be awkward at first, but once you get past that initial stage you'll realize just how fun it is!
But make sure the video clips you recorded are kept safe and do not get posted online without your knowledge.
7. Blindfolded sex
Blindfolding your partner is one of the best ways to introduce some kink and keep the element of surprise in your relationship.
When you can't see your partner, it forces you to rely on their other senses. Blindfolding also makes you more vulnerable and submissive, which can be an incredible turn-on for many women.
8. Try new sex positions
Sex doesn't have to be limited to the missionary or doggy style. There are plenty of other sex positions that will spice things up in the bedroom.
Get creative with your partner in the bedroom. Try something that makes you feel confident, sexy, and adventurous! Don't be afraid to ask for what they want or experiment with different positions until you find one that works.
9. Have sex in public
Sex in public is one of the most thrilling things you can do. It's a thrill that comes with a lot of danger, too.
If you're up for a little risk, have sex somewhere that might be considered inappropriate. You could go to a park, a parking lot, the woods, or even the beach (bonus points if it's at night).
10. Sex in a hotel room
Having sex in a hotel room is one of the most popular bucket list ideas for couples. It's exciting, different and you can get away from your daily routine.
Hotel rooms are like the wild west of sex. You can do whatever you want, whenever you want and there's no chance of someone walking through the door. If you've been together for a while and have had sex at home a lot, this could be a really fun way to spice things up.
11. Sex with a hot sex playlist
There's one thing that's often missing from sex bucket lists: music. And that's a shame because music can make sex even hotter.
There are so many ways a hot sex playlist can enhance your sexytime experience. It can set the mood, amp up the anticipation, help you get into the moment, and even help you get closer to your partner.
Did I miss something?
Even though this is a list of ideas for your sex bucket list, I must have missed something that is fun and exciting. In that case, kindly let me know what are some of the interesting ideas on your sex bucket list.