Titty Fuck, also known as "titjob" or "boob job," is a sexual act that involves a person's penis being inserted between their partner's breasts, with the partner using their breasts to stimulate the penis. This act is usually performed as a form of foreplay or as a means of sexual arousal.
Titty Fuck pronunciation: / ti-tee fuhk /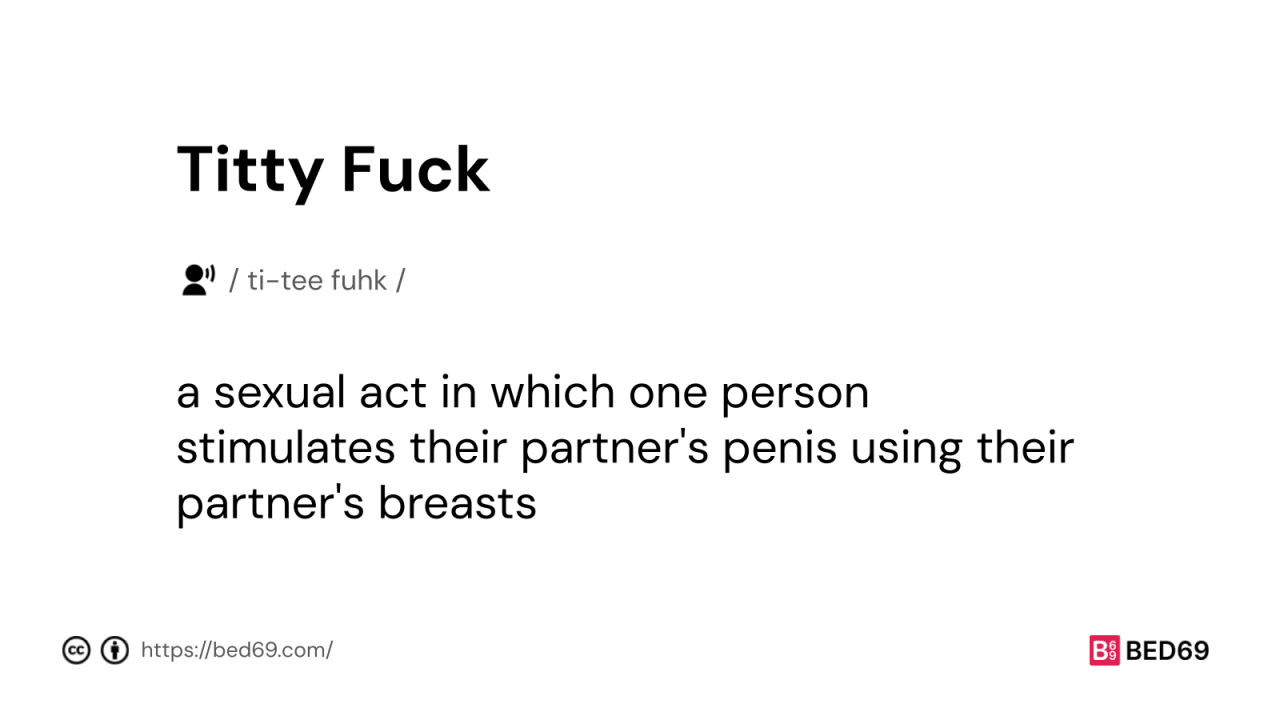 The origin of the term "Titty Fuck" is unclear, but it is believed to have originated in the 20th century as a slang term. The term gained popularity in the porn industry in the 1970s and 1980s.
Additional information about Titty Fuck
Titty Fuck is considered to be a niche sexual activity and is not commonly practiced by everyone.
The act requires a certain breast size and shape to be performed successfully.
The act can be physically demanding for the partner, particularly for those with larger breasts.
It is often featured in pornography and erotica.
The term "Titty Fuck" is considered to be a vulgar and crude term, and some people may find it offensive.
Explore other interesting terms: