What is Stack of Vaginas?
Stack of vaginas is a slang term used to describe a sexual practice where multiple women position themselves on top of each other in a ladder-like formation.
Stack of Vaginas pronunciation: / stak of vuh-jai-nuhz /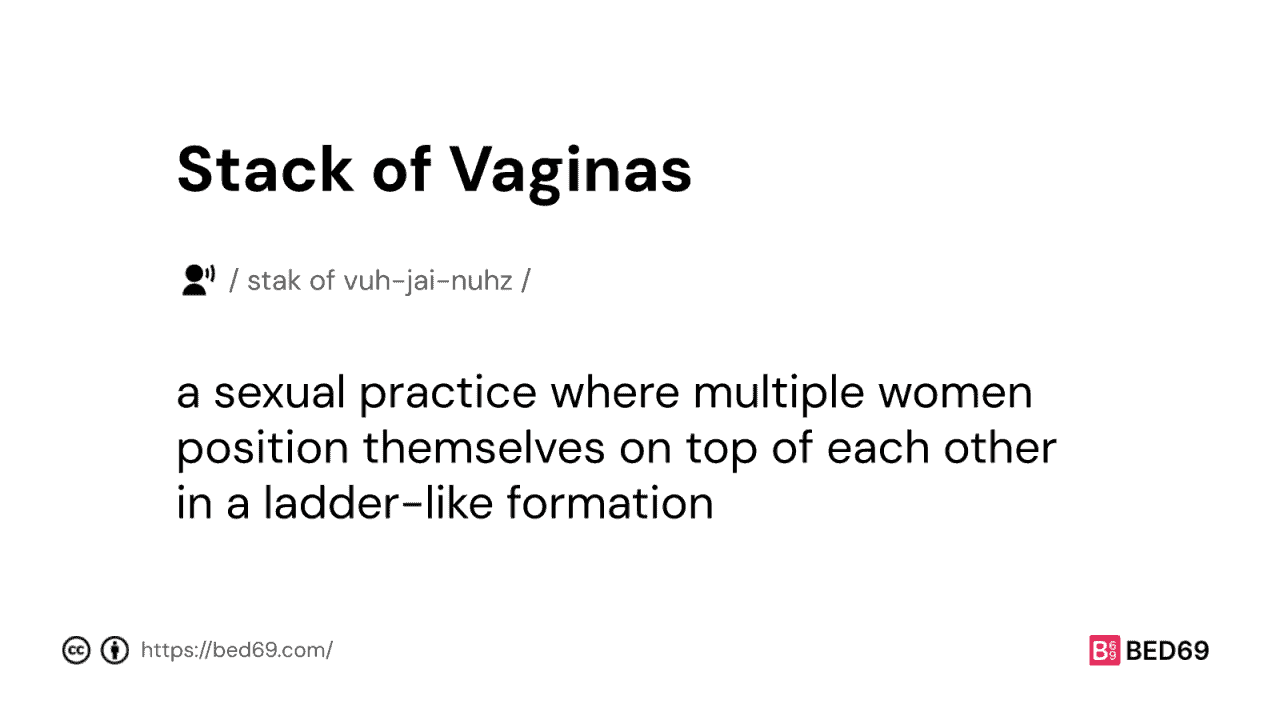 It is important to note that this practice is not widely recognized or documented in mainstream sexual wellness literature and the veracity of its existence is disputed.
Additional information about Stack of Vaginas
It started to become popular from a post by RHOC' star Noella Bergener.
In this practice, it apparently takes three or more persons with vaginas to form a stack.
Explore other interesting terms: