The term "pussy whipped" is often used to describe a man who is considered to be overly submissive or accommodating in a romantic or sexual relationship with a woman, to the point where he is perceived as losing his independence or masculinity. The term is typically used in a negative or insulting way, implying that the man is weak or unmanly.
Pussy Whipped pronunciation: / puh-see vipt /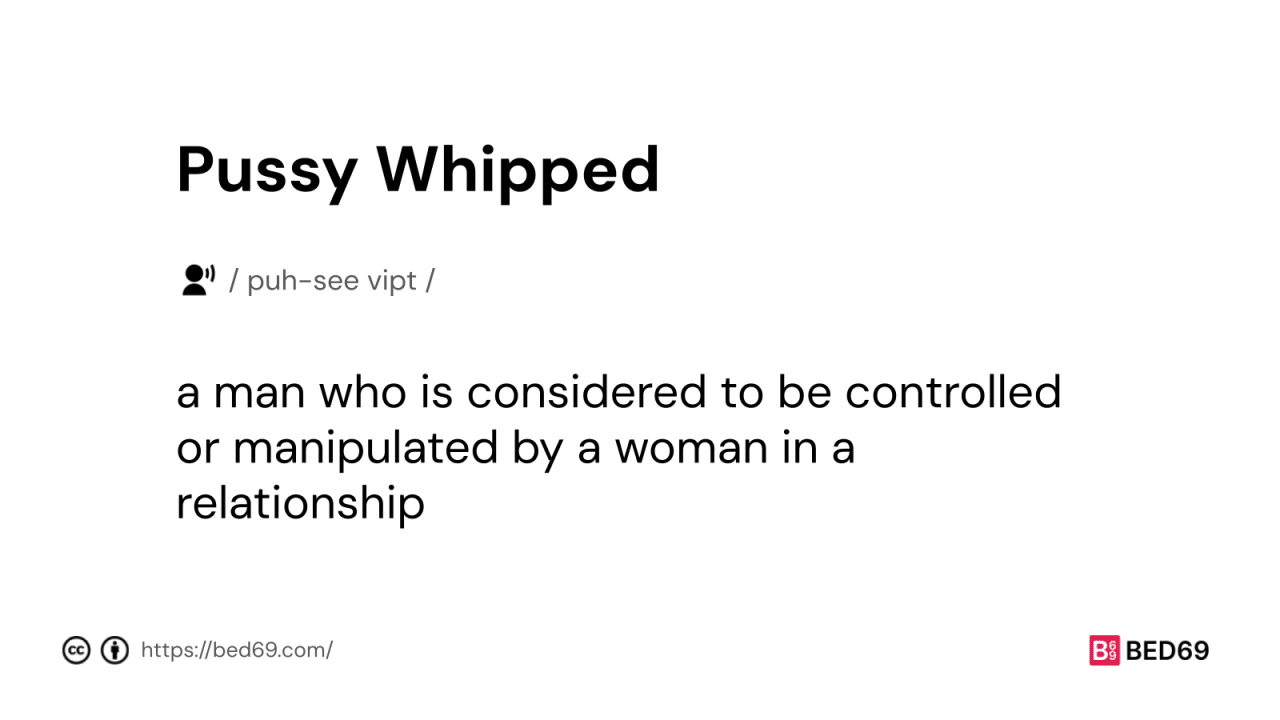 The exact origin of the term is unclear, but it is thought to have originated in the United States in the mid-20th century. The term is likely a play on words, using the vulgar slang term for female genitalia ("pussy") to suggest that the man in question is dominated or controlled by a woman.
The use of the term "pussy whipped" reinforces toxic masculinity and reinforces the idea that men should not be in touch with their emotions or be nurturing in their relationships. It is important to challenge and reject these toxic societal norms, and embrace healthy and equitable dynamics in all relationships, regardless of gender.
Additional information about Pussy Whipped
The term is often used in casual conversation and is considered to be vulgar and offensive by people.
It is used in a derogatory manner to describe a man who is considered to be under the control of a woman in a relationship.
The term is often used in a heteronormative context and assumes a traditional dynamic between men and women in relationships.
It can also be used to describe men who prioritize the needs and desires of their partners over their own.
The use of the term has decreased in recent years due to increased awareness about toxic masculinity and gender stereotypes.
Explore other interesting terms: