Pop Your Pussy is a crude and offensive phrase that is commonly used in the context of hip-hop music and dance. It refers to a sexual act in which a woman moves her pelvis in a way that makes her vagina "pop" or thrust outward. This movement is often accompanied by suggestive lyrics or provocative dance moves that are intended to be sexually provocative.
Pop Your Pussy pronunciation: / päp yər ˈpʊsi /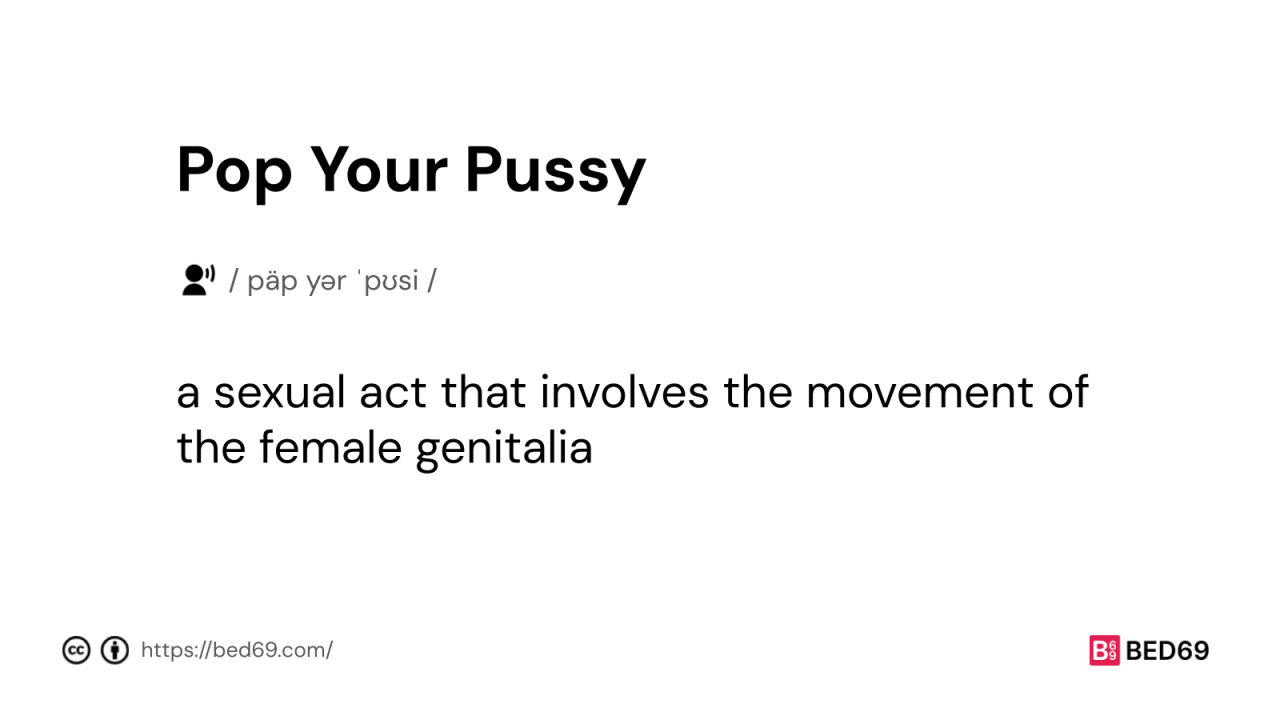 The origins of the phrase "Pop Your Pussy" are not clear, but it is believed to have emerged in the context of African American and Latino communities in the United States during the 1990s. It has been associated with the genre of Miami bass music, which is known for its sexually explicit lyrics and fast-paced beats.
The phrase has since become part of the mainstream lexicon of popular culture, but it continues to be controversial and divisive.
Additional information about Pop Your Pussy
The phrase "Pop Your Pussy" is considered highly offensive and derogatory by many people, especially women and feminist activists who see it as promoting the sexual objectification and degradation of women.
The term is commonly associated with rap and hip-hop music, which often includes lyrics that are explicitly sexual and misogynistic.
The phrase has been used in popular culture, including in movies and TV shows, often as a source of humor or shock value.
In some cases, the phrase has been reclaimed by feminist and queer communities as a way of asserting sexual agency and challenging traditional gender roles and stereotypes.
Explore other interesting terms: