Pocket Pussies, also known as male masturbators, are sex toys designed to simulate the sensation of vaginal or anal intercourse. Typically made of soft materials such as silicone or TPE, Pocket Pussies are shaped like a vulva or anus and are designed to be handheld for manual stimulation.
Pocket Pussy pronunciation: / pä-kət-pʊ-sē /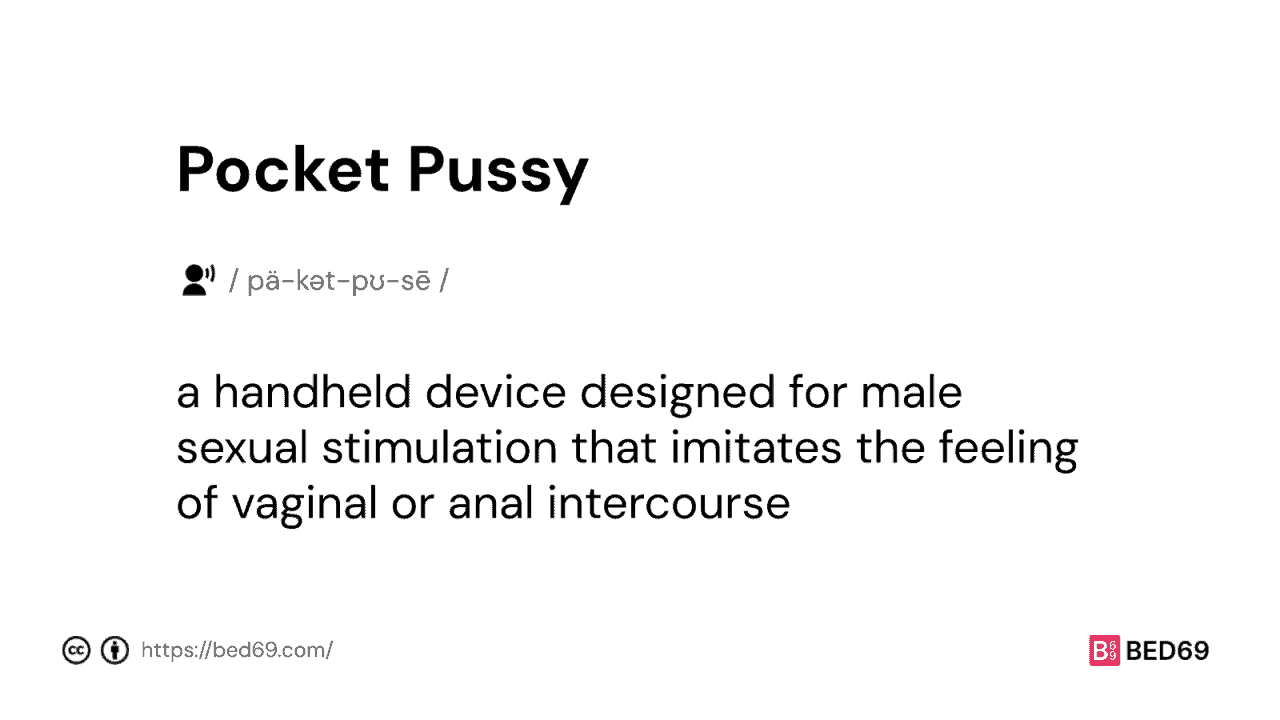 The history of Pocket Pussies can be traced back to ancient civilizations, where rudimentary versions of these toys were crafted from materials such as leather or animal horns. Fast forward to the modern era, and Pocket Pussies have evolved into highly advanced devices, equipped with features such as vibration, textured interiors, and even heating elements.
For starters, they offer a convenient and discreet option for solo play. Whether you're traveling, living with roommates, or simply seeking a more private sexual experience, Pocket Pussies are small enough to fit in your pocket and can be used virtually anywhere.
Another reason to consider a Pocket Pussy is the opportunity to explore new sexual experiences. With a variety of designs and textures available, you can choose the perfect Pocket Pussy to fulfill your specific desires and kinks.
Additional information about Pocket Pussy
Pocket Pussies can help improve sexual performance and stamina.
They offer a safe and hygienic alternative to sexual partners.
There are a variety of textures and designs available to cater to different preferences and kinks.
Many Pocket Pussies are made from body-safe materials and are easy to clean and maintain.
Pocket Pussies can be heated to simulate the warmth of a real body.
Explore other interesting terms: