Gonzo porn is a type of adult content that differs from traditional porn in that it has no script, no director, and often just one camera. The focus is on the sexual act itself, with little to no emphasis on storyline or buildup. Gonzo porn is considered to be more "real" and "unscripted" than traditional adult films, and often features performers having sex in a more aggressive, fast-paced manner.
Gonzo Porn pronunciation: / gän-zō pôrn /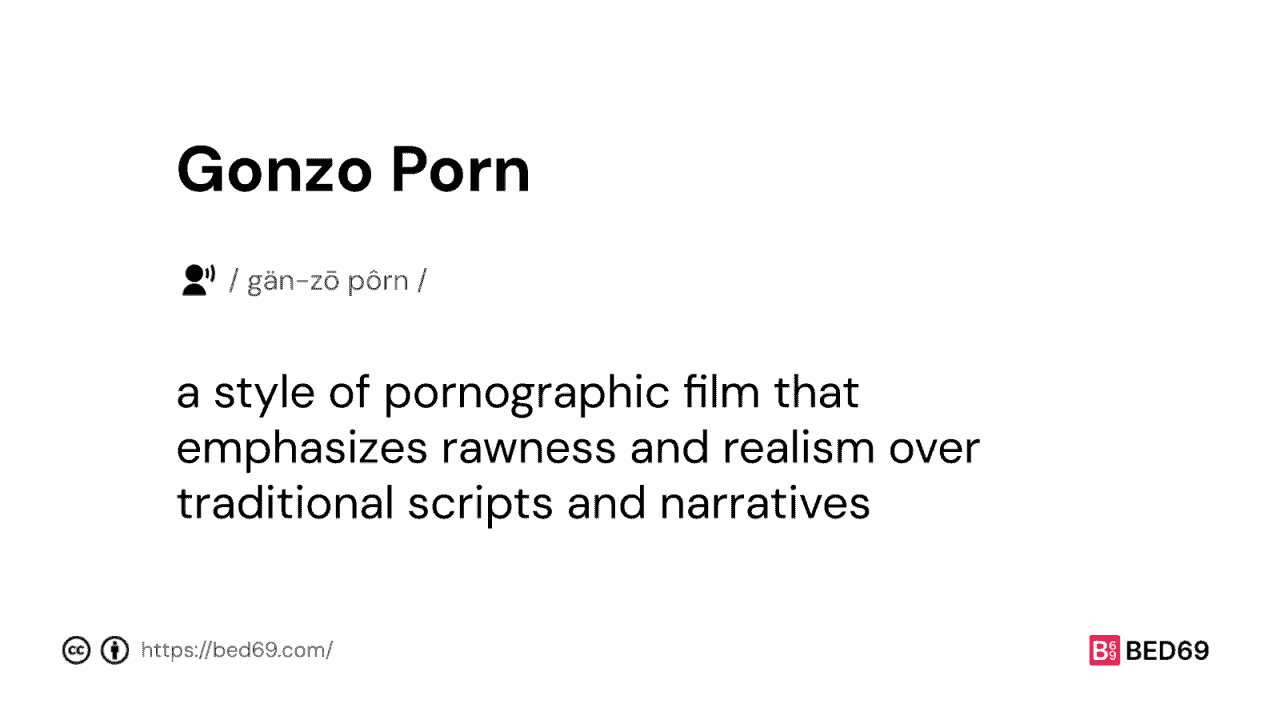 Gonzo porn has been criticized for being more violent and degrading towards women than traditional porn. Some argue that the aggressive and rough nature of the genre can lead to harmful attitudes towards women and sexual violence.
In recent years, some gonzo porn has incorporated elements of BDSM and fetish play, with performers engaging in activities such as bondage, domination, and role-playing.
Additional information about Gonzo Porn
The name "Gonzo" comes from the journalism style popularized by Hunter S. Thompson, who wrote in a highly subjective and personal manner.
The style was popularized in the late 1980s and early 1990s, and has since become one of the most popular genres in the adult film industry.
The gonzo style has also influenced mainstream Hollywood movies, with many films adopting a more raw and unscripted feel.
Explore other interesting terms: