Face Fucking is a sexual act where one person, usually male, thrusts their penis against the mouth and/or the throat of the other person. It's just like having sex but with the face of the next person.
Face Fucking pronunciation: / feɪs ˈfʌkɪŋ /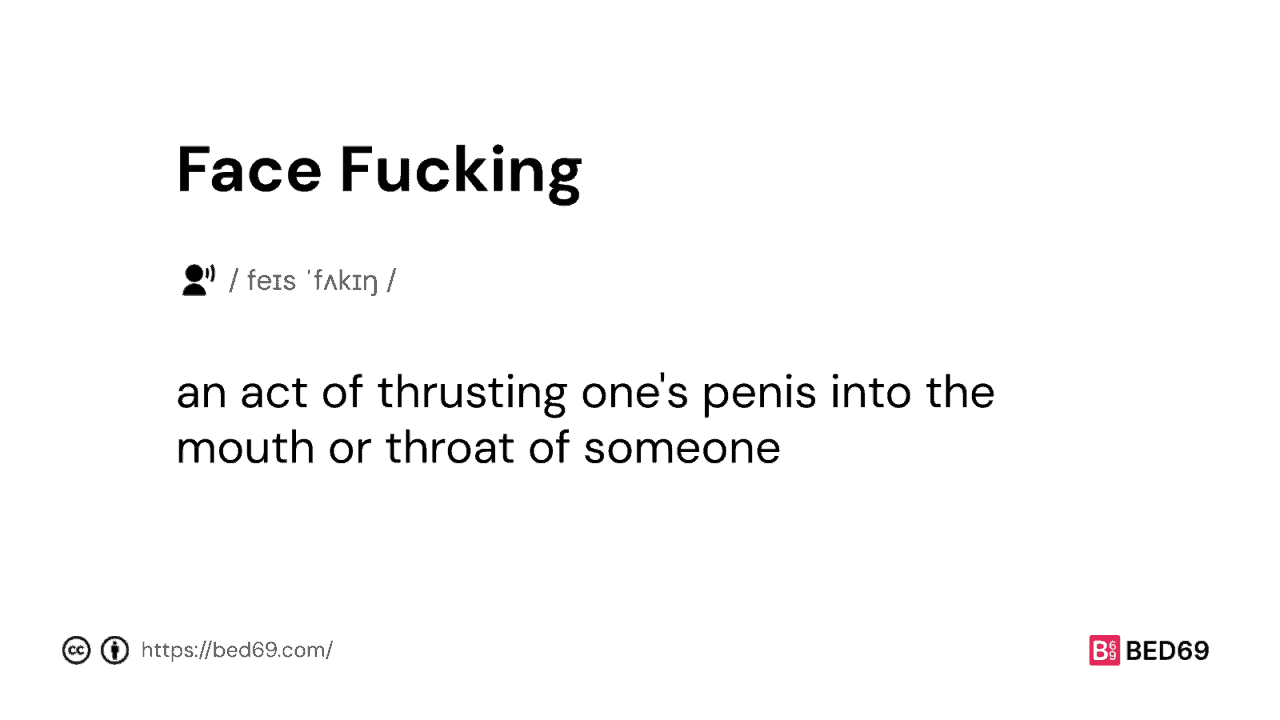 Face fucking is the possession of one's face by the penis of another. Face fucking is not gentle and doesn't take into account how the sumissive person feels, it's all about the pleasure of the dominant person.
Additional information about Face Fucking
Face Fucking is extremely popular among gay communities as well.
In the gay community, face fucking is fucking the throat of the Bottom with the erect penis of the Top.
Face Fucking is popular among heterosexual couples as well.
Explore other interesting terms: