The term "Anal Dildo" refers to a sex toy designed for insertion into the anus for sexual pleasure. The term may be used in a variety of contexts, including discussions of sex toys, anal sex, and BDSM.
Anal Dildo pronunciation: / an-l dil-doh /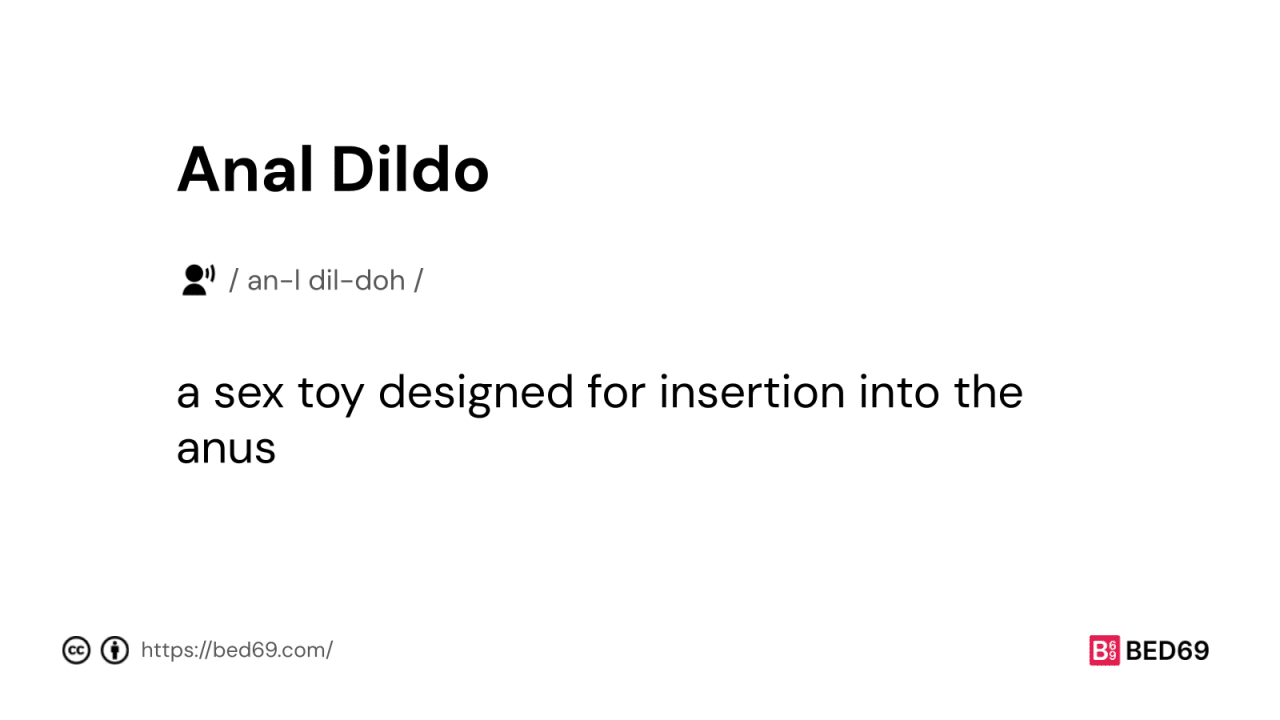 The origins of the term "Anal Dildo" are unclear, but the use of dildos for sexual pleasure can be traced back to ancient civilizations. Today, anal dildos are a common sex toy used by people of all genders and sexual orientations.
Additional information about Anal Dildo
Dildos have been used for sexual pleasure for thousands of years, with the earliest known example dating back to the Paleolithic era.
Anal play can be enjoyed by people of all genders and sexual orientations, but it's important to use caution and communicate with your partner to ensure a pleasurable and safe experience.
There are many different types of anal dildos available, including ones made from materials like silicone, glass, and metal, and with features like vibration and texture.
While anal dildos can be enjoyed on their own, they are often used in conjunction with other sexual activities, such as masturbation or oral sex.
Explore other interesting terms: